dhrremixmod
at
The time has come. Claim your prompt!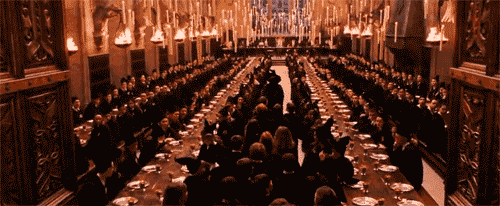 Guess what time it is? Prompt time!
---
First, let's get the rules out of the way.


You must choose from our prompt list.


Each prompt can be claimed once.


Prompts are first-come, first-served.



You can claim

one prompt for each medium

, making it a maximum of two prompts (one for fic, one for art). Towards the end of claiming--for those of you who have multiple plot bunnies bouncing around--there will be an opportunity to claim more than one prompt.



Please also r
eview the guidelines on our profile, so you're aware of the rules related to the rest of the fest.
All fics must be between 2,500 and 25,000 words, and all fics must be beta-read before you submit. If you need help finding a beta, check out this page and feel free to reach out to one of the mods.
---
Now for the main event: how to claim! It's easy peasy lemon-squeezy.


Using our prompt list, figure out your top three choices. I know. So. Many. Choices!


Fill out this claim form.



Wait for us to email you to confirm your assignment.



UPDATE:
Some of the new suggestions were inadvertently left out of the prompt claiming lists. This has been corrected, with a few exceptions:


Any

couples involving still-living real people were omitted.




Any couples from books written by authors known to have or suspected to have plagiarized were omitted (this includes the Mortal Instruments book series).



There are multiple tabs in the Prompt List, one for each media type (Books, Film, TV, etc.) If your desired pairing isn't on one list, please check the others. (We tried to avoid duplicating couples that appear both in comics and in films, for example.)
The prompt claiming period for the main fest is open until 11:59 P.M. PST on April 30th.
If you don't receive an email confirmation within a day or two, give one of us a shout. We're excited for this round and our new transition over to AO3! Hope you guys are as excited as we are!

Happy Claiming!
Jen & Sam
Originally posted by
DRAMIONELOVE MINI FEST 2016
Prompting: 25 February - 12 March
Sign-ups/Prompt Claiming: 13 March (first come, first-served ; open until 1 May)
Submissions Due: 5 May
Posting begins: 9 May

Originally posted by
ldymusyc
at
It Takes Two to Tango by UnseenLibrarian
It Takes Two to Tango
(4863 words) by
UnseenLibrarian
Chapters: 1/1
Fandom:
Harry Potter - J. K. Rowling
Rating: Mature
Warnings: No Archive Warnings Apply
Relationships: Hermione Granger/Draco Malfoy
Characters: Hermione Granger, Draco Malfoy, Blaise Zabini, Pansy Parkinson, Astoria Greengrass, Theodore Nott, Percy Weasley, Ginny Weasley, Viktor Krum, Cormac McLaggen
Additional Tags: Contests, Co-workers, Partnership, Ice Skating, Ice Dancing, Unresolved Sexual Tension, Mild Language, Banter, Christmas, Yuletide
Summary:
Draco Malfoy is tired of losing a Christmas bet with Blaise Zabini year after year. Can he convince Hermione Granger to help him break his losing streak?
Please leave your feedback at Archive of Our Own rather
than Dreamwidth or LiveJournal.
I'm tooting my own horn a bit, but I also want to drive traffic to Advent - there have been some WONDERFUL stories posted so far! C'mon over and have a read!
ldymusyc
at
2015 Advent Roundup Week 1
With Elegance, Narcissa Malfoy
by Captainraychill
Summary: A little peek into Narcissa Malfoy's diary during the holiday season. Who knew such a lady would overuse exclamation points?
Hunting High and Low
by Savva
Summary: It was the night before Christmas. The air was silent and chill...
Dance of the Gingerbread
by k_lynne317
Summary: Sometimes her husband surprised her in the most unexpected ways.
Lord Winter and Lady Summer
by mister_otter
Summary: Draco is alone on Christmas Eve, with a single gift-wrapped package to open. But in this case, one may be all he can stand…
Solstice Magick
by eilonwy
Summary: A potions assignment on the eve of the Winter Solstice sends the sixth-years into the Forbidden Forest. What strange, arcane magic will they find there?
Dust From Our Bodies
by thistle_verse
Summary: For weeks, Hermione Granger and Draco Malfoy spend their Thursday evenings in a Ministry conference room, hammering history out between them.
Originally posted by

Banner by
rzzmg
hi all!
Current Mood:

cheerful
dmhgchallenge has some amazing drabbles this month.
Click on the banner to vote for your favourite!